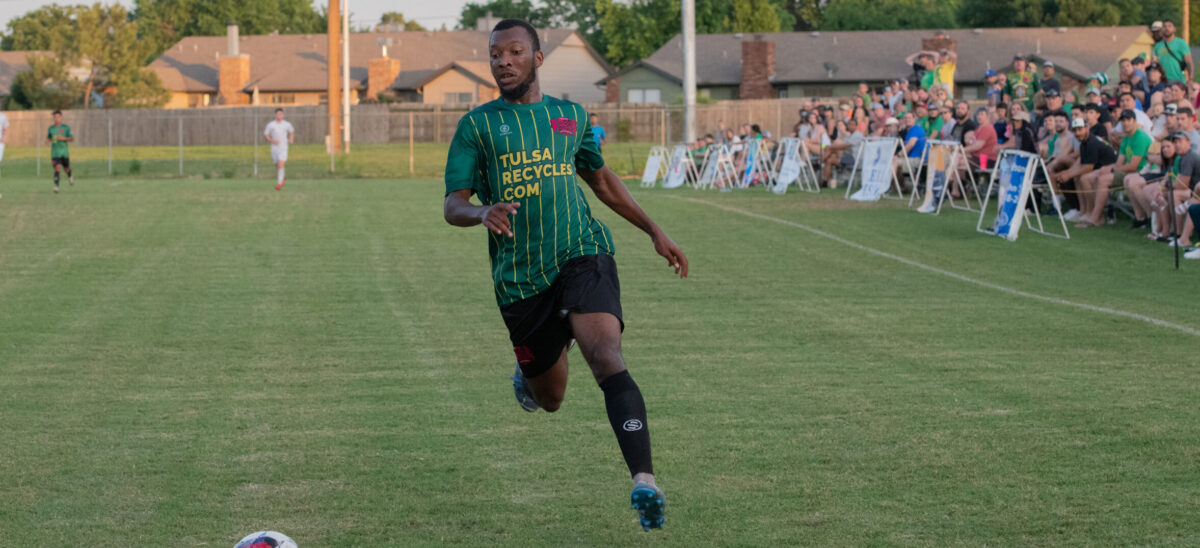 BENTON, Ark. – Arkansas Wolves scored on a free kick from about 25 yards out in the final moments to down Tulsa Athletic, 2-1, on Saturday (June 11) at CW Lewis Stadium. 
Tulsa Athletic fell to 5-1-2 on the season and still sits at 17 points in the Heartland Conference standings. 
Tulsa Athletic had evened the score at 1-1 in the 71st minute when Fernando Saldana scored on a ball sent into the box. The goal was Saldana's first in the green and yellow for the NPSL side. 
Arkansas Wolves earned a free kick from about 25 yards away after Vinicius Oliveira got a red card on a foul from behind. The free kick was a strike to the upper right corner over the wall that went in for a 2-1 score in the final seconds of the contest.  
The host Wolves scored late in the first half to take a 1-0 lead into halftime. 
Tulsa had some opportunities throughout the contest, but could only convert one goal. 
Tulsa Athletic is back in action on June 22 when the green and yellow host Demize NPSL at 7 p.m. at Athletic Community Field at Hicks Park. Tickets are $10. A live video stream will be available.