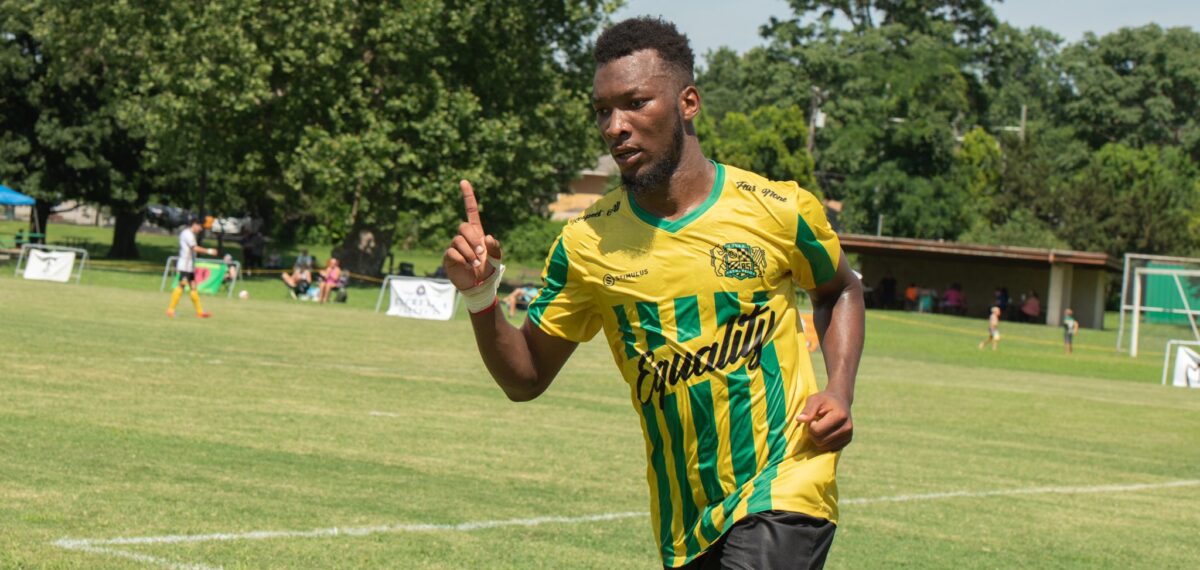 TULSA – Aboubakr Diallo finished with a hat trick with three goals in a 4-0 victory over Arkansas Wolves on Sunday (June 13) at Veterans Park. Joe Garcia added the other goal in the win for the green and yellow.
With the win, Tulsa Athletic moved to 4-1-2 on the season with 14 points. Arkansas dropped to 0-3-2 in Heartland Conference action.
Diallo tallied the first goal of the game in the 14th minute of action when he hit a shot from about 20 yards away to the top right corner for the 1-0 Tulsa Athletic advantage.
Joe Garcia added the second goal of the contest as his shot from about 25 yards went off the goalkeeper's hands and into the back of the net for the 2-0 score in the 41st minute.
In the second half, Diallo added two more goals for the hat trick. A perfect through ball to Diallo put him one-on-one with the Wolves goalkeeper. Diallo went around the goalkeeper and slotted the ball home for the 3-0 score in the 70th minute of action.
The final Diallo goal came on a penalty kick where he went low to the right corner for a 4-0 score in the 81st minute.
Bryson Reed registered the shutout victory for Tulsa as he went the full 90 minutes in goal. It is his second shutout of the 2021 season.
Tulsa Athletic ends its three-game homestand with Demize NPSL on Sunday (June 20) at 2 p.m. at Veterans Park. A live stream will be available for the contest.