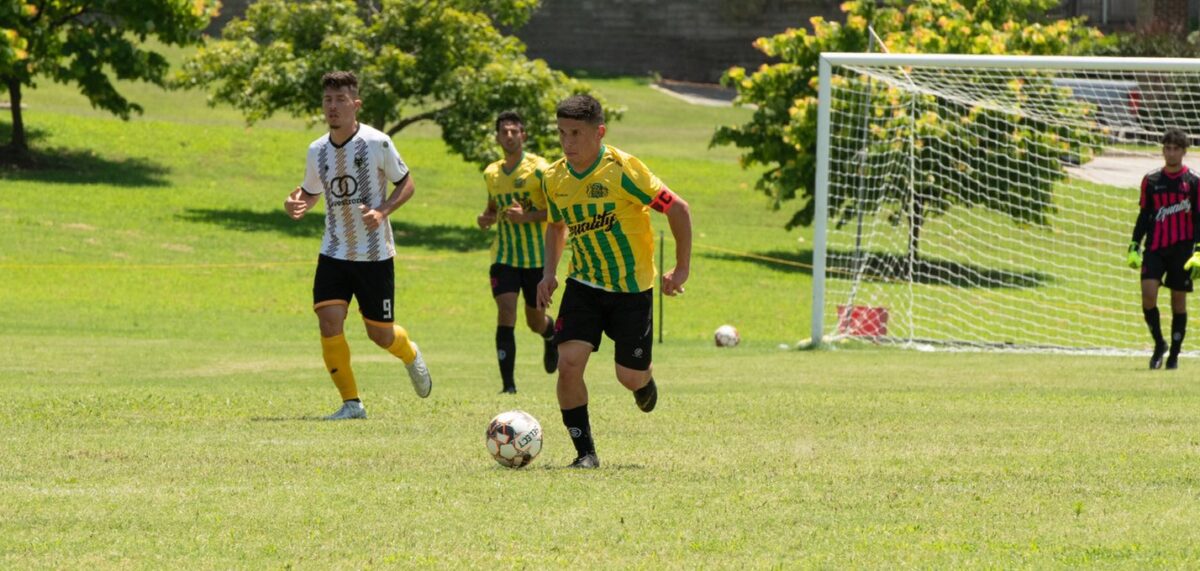 TULSA – Joe Garcia finished with a brace as he tallied two goals in a 2-2 draw with Demize NPSL on Sunday (June 20) at Veterans Park.
With the draw, Tulsa Athletic moved to 4-1-3 on the season and has a five-match unbeaten streak going, totaling 15 points, only one point from first place in the Heartland Conference, and Demize NPSL went to 3-0-3 with 12 points on the year.
Tulsa Athletic went up 2-0 in the contest early in the second half, but the visiting Demize NPSL side totaled two quick goals to even the score. For the final 15 minutes, Tulsa played down a man after Garcia earned his second yellow card.
Garcia put Tulsa up 1-0 in the 29th minute when he knocked in a ball delivered in from Gabriel Alves. Although the first half was dominated by Tulsa Athletic, the home side had the 1-0 edge after the first 45 minutes.
About 10 minutes into the second half, Garcia added his second goal for the brace. After Garcia was fouled in the box, he scored on a penalty for the 2-0 edge in the 56th minute.
Demize responded with two goals in one minute to tie the score at 2-2. Demize's John Clout scored in the 61st minute, and Rian Marques tallied a goal in the 62nd minute.
Garcia was sent off in the 75th minute after his second yellow card of the game. Tulsa Athletic played the final 15 minutes of the contest with 10 players, however, the green and yellow did still have some opportunities to regain the lead.
For the season, Tulsa and Demize played to two draws after a 1-1 decision in Springfield on June 1.
Tulsa Athletic goes on the road for the last time in the regular season on Saturday (June 26) at OKC 1889 FC in Edmond, Oklahoma at University of Central Oklahoma.