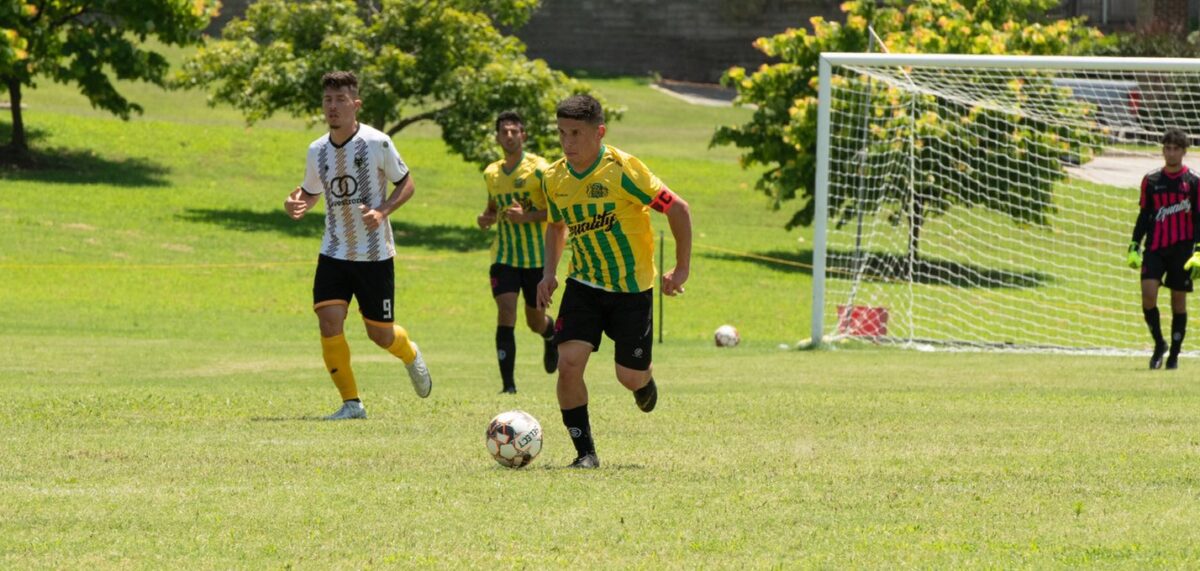 TULSA, Okla. – Tulsa Athletic announced the addition of captain Joe Garcia for his fifth season with the club as he became the first announced signing for the 2022 season.
For Garcia's career with Tulsa Athletic, he has 49 starts in the midfield with 29 goals in four seasons. 
Garcia started in 13 contests and logged 830 minutes in the midfield in the 2021 South Region Championship season, serving as the captain for every match. He led the team with 10 goals, including two goals in the NPSL National Championship game in Denton, Texas against Denton Diablo. 
In the 2019 season, Garcia played every minute of the season, starting all 14 contests and playing all 90 minutes in each match. He scored a team-high eight goals during the season, including four goals in the postseason. The midfielder finished with a brace in a 6-2 win in the Heartland Conference Semifinals against Ozark FC. He added another brace in a 3-0 win over Ozark FC during the regular season. Garcia added playoff goals in wins over Demize NPSL to win the Heartland Conference championship, and over Fort Worth to advance to the South Region Finals. 
For Tulsa Athletic in 2018, Garcia started in 10 matches and scored four goals as a midfielder. He played 737 minutes during the 2018 season. In his first season for Tulsa Athletic in 2017, Garcia tallied six goals, including one of the best goals in club history in a win over Ozark FC, in 12 contests and played 997 minutes. Garcia was named to the 2017 NPSL South Region Best XI Team.
Garcia played four seasons at Northeastern State where he was named All-American two straight seasons to end his career. The 5-4 midfielder netted a goal in the first 11 contests of his senior season before an injury ended his collegiate career in the 12th game. His streak of 11 straight games with a goal tied for fourth all-time nationally and was the longest streak in men's soccer since the 2012 season. Despite missing the final seven matches of the season, Garcia posted 13 goals, tying for 26th in the nation in NCAA Division II. He finished his collegiate career with 97 points, 34 goals and 29 assists.
In his four-year collegiate career, Garcia was a two-time All-American, four-time all-region selection and four-time all-conference pick at NSU. He was named the MIAA Player of the Week six times during his collegiate campaign as a RiverHawk.
Tulsa Athletic opens the 2022 season on May 6 at Reign FK in Bartlesville, Oklahoma at 7:30 p.m. The 2022 home opener is Sunday, May 15 at 2 p.m. at Athletic Community Field at Hicks Park.
Season tickets are now on sale for a limited time price of $25 for the six home contests. Buy your season tickets HERE.
Individual match tickets will be $10 and available for purchase at the gate.