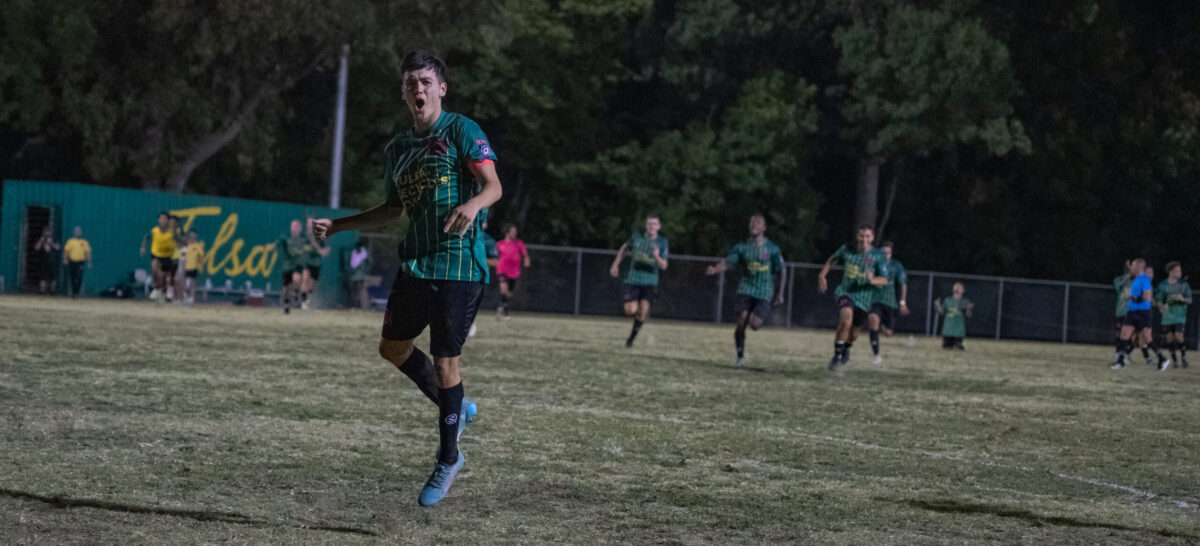 TULSA – Tulsa Athletic advanced to the Heartland Conference Champion on penalties, coming out victorious 4-2, against Demize NPSL on Wednesday (July 13) at Athletic Community Field at Hicks Park in the Heartland Conference Semifinals. 
After a scoreless 120 minutes of regulation and overtime, Tulsa Athletic converted all four of their penalties and Bryson Reed made one save and saw the Demize hit one PK high for the 4-2 win. 
The green and yellow now host the Heartland Conference Championship set for Saturday at Athletic Community Field at Hicks Park. 
Abou Diallo tallied the first score on penalties for a 1-1 mark after the first round. Demise went first in the second round of penalties and Reed got his foot on the shot for the save to keep the score at 1-1. Rio Mello calmly hit his PK to give Tulsa a 2-1 edge after each team had two attempts. 
Demize sent their third penalty attempt high, and Tulsa's Ethan Gordon hit a strike to up the Tulsa Athletic advantage to 3-1 after three rounds of PKs. 
After Demize converted on their penalty, Joe Ruiz sent Tulsa Athletic to the Heartland Conference Champion as his penalty strike gave the green and yellow a 4-2 win. 
Reed finished with a shutout in goal after 120 minutes of regulation. And he tallied the one save in the penalty shootout. 
Early in the contest, Tulsa had opportunities to take a lead, but their attempts couldn't find the back of the net. Titus Grant started with an early shot on goal. Diallo had a ball come to him right in front, but he put his shot over the top to keep it 0-0. In the 19th minute, Reed Berry played a ball across the box, but Diallo's header was just wide. 
Right before halftime, Tulsa had a chance when Juan Moreno hit a diving header toward the goal, but Demize's goalkeeper managed to get a hand on the shot to keep it scoreless after the opening 45 minutes. 
In the second half, Tulsa had a few more early chances, and Demize NPSL hit one off the post, but the score was 0-0 after 90 minutes. 
Two 15 minute overtime periods went scoreless. However, a red card on Demize NPSL during the second overtime period gave Tulsa a late advantage. The score remained 0-0 after 120 minutes of action. 
With the win, Tulsa Athletic advances to the conference championship for the third straight season after winning the conference title last season and in 2019. In the other Heartland Conference Semifinal match, OKC 1889 FC defeated Sunflower State, 4-2. 
Tulsa Athletic plays host to OKC 1889 FC on Saturday (July 16) at 7:30 p.m. at Athletic Community Field at Hicks Park. Tickets are only $10. A live video stream will be available.