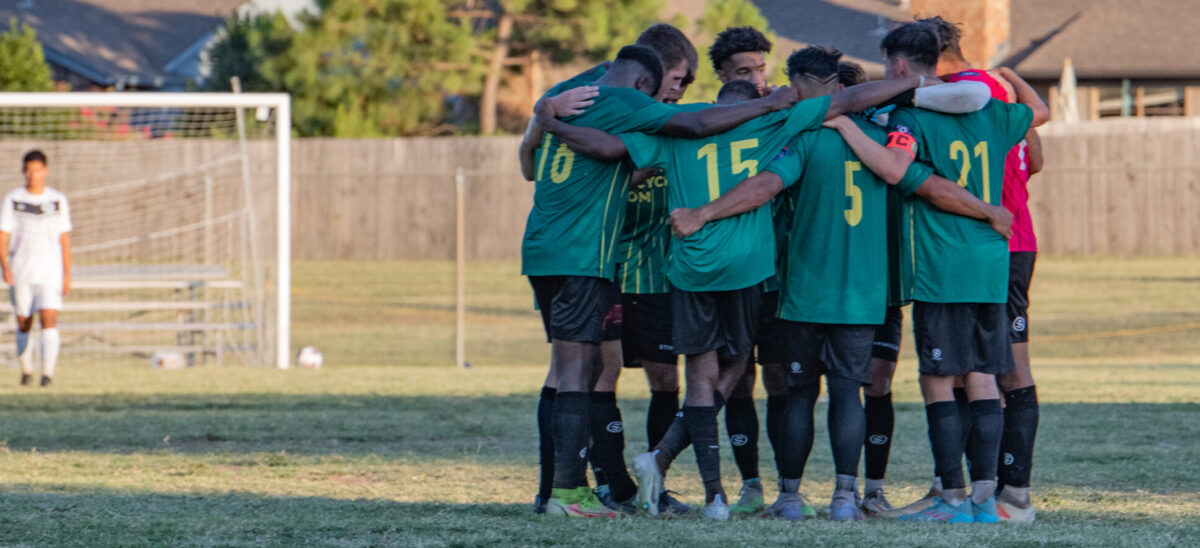 Tulsa Athletic vs Demize NPSL
Wednesday, July 13 at 7:30 p.m.
Athletic Community Field at Hicks Park | Tulsa
$10 General Admission
Livestream: HERE
TULSA – No. 1-seed Tulsa Athletic plays host to No. 4-seed Demize NPSL on Wednesday (July 13) in the Heartland Conference Semifinals at 7:30 p.m. at Athletic Community Field at Hicks Park. Admissions is only $10 and a live video stream will be available.
The green and yellow ended the regular season on a four-match winning streak and finished with two wins last week at Hicks Park. Tulsa clinched the Heartland Conference shield on Wednesday (July 6) with a 5-1 win over second place OKC 1889 at Hicks Park. Damani Harris totaled a first-half hat trick. In the regular season finale on Saturday, Tulsa defeated Reign FK, 2-1, at Hicks Park. Abou Diallo and Reed Berry scored the goals. 
For the regular season, Tulsa Athletic finished 9-1-2 with 29 points in the Heartland Conference. The green and yellow are currently sixth in the NPSL standings out of the more than 90 teams. 
Diallo leads the club with seven goals this season. Berry ranks second with six goals, and Juan Moreno adds five goals. Harris has four goals this season. 
Demize closed the regular season with a 4-4-4 overall record to rank fourth in the Heartland Conference standings with 16 points. On the road this season, Demize is 2-4-0. They went 2-0-4 in home contests. 
The two clubs meet for the third straight season in the postseason. A season ago, Tulsa Athletic and Demize NPSL played in the Heartland Conference Championship in Springfield with the green and yellow earning a 2-1 victory to capture the conference crown. In the 2019 postseason, the green and yellow won 2-0 over Demize in the Heartland Conference Championship at Veterans Park in Tulsa. 
Tulsa Athletic and Demize met twice in the regular season with Tulsa going 1-0-1 in the two contests. Tulsa won 4-0 over Demize at Hicks Park on June 22. Diallo totaled a brace and Moreno and Ruben Carrasco added tallies. In the first meeting between the clubs this season, Tulsa and Demize played to a 1-1 draw in Springfield. Joe Garcia scored a late equalizer for Tulsa to leave with one point. 
In the other Heartland Conference Semifinal match, No. 2-seed OKC 1889 FC hosts No. 3-seed Sunflower State on Wednesday night at 7 p.m. at University of Sciences & Arts in Chickasha, Oklahoma. 
The winner of the two semifinal matches will meet in the Heartland Conference Championship on Saturday at the highest remaining seed.   
Hicks Park is located at 3443 S Mingo Ave., Tulsa, OK. 
Tickets for Sunday's contest are only $10 and are available for purchase at the gate. A live stream is available HERE