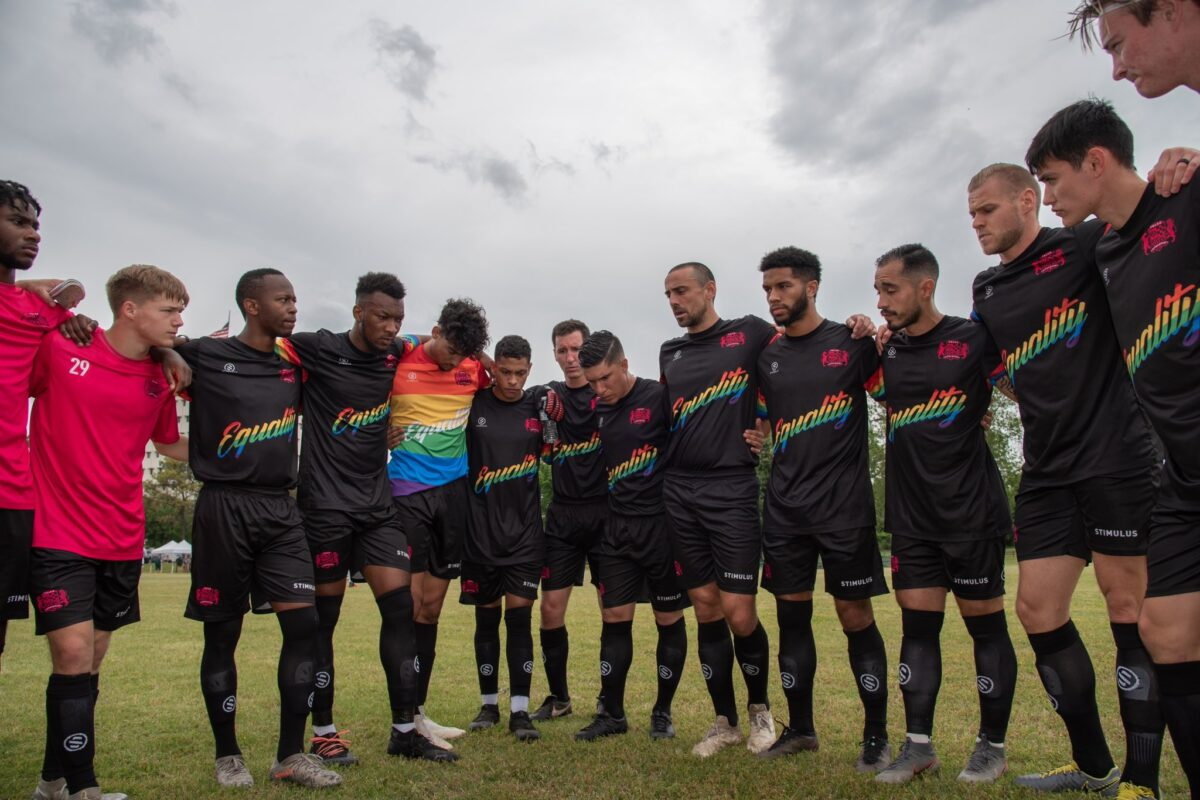 Tulsa Athletic vs Arkansas Wolves
Sunday, June 13 at 2 p.m.
Veterans Park – Tulsa, Oklahoma
Free General Admissions, $10 Bleacher Seats
Livestream HERE
TULSA – Tulsa Athletic continues its three-match homestand when Arkansas Wolves SC squares off with the boys in green and yellow on Sunday (June 13) at 2 p.m. at Veterans Park.
After the past week of action, Tulsa still sits second in the Heartland Conference with a 3-1-2 record and 11 points. OKC 1889 remains in first with a 4-1-0 record, totaling 13 points. Demize NPSL sits third with a 2-1-0 record and seven points. Arkansas Wolves and Reign FK are tied for fourth with identical 0-2-2 records and two points. Dallas City FC rounds out the Heartland Conference in sixth with an 0-3-0 record and no points.
Tulsa opened the homestand completing the regular season sweep of Dallas City FC with a convincing 7-0 victory on Sunday, June 6 at Veterans Park. Brady Moody picked up his first individual shutout win this season in goal. Joe Garcia returned to the score sheet by scoring the opening goal on a penalty kick after Munashe Raranje was fouled in the box. Both Gonsalves brothers, Noah and Whitney, scored goals, with Whitney scoring twice for a brace. Vinicius Oliveira, Joe Ruiz and Jamie Gilbert registered goals to round out the scoring.
Garcia continues to lead the club in scoring with four goals. Ruiz, Whitney Gonsalves, Noah Gonsalves, Aaron Ugbah and Aboubakr Diallo each have two goals for the tie in second. Alex Harris, Oliveira, Gilbert, Juan Arias, and Matt Liotta all have one goal to round out the club scoring. Bryson Reed and Moody both have individual shutouts this year as well as a combined shutout.
Tulsa and Arkansas opened the 2021 season with a 3-3 draw in Little Rock. Diallo, Harris, and Garcia all scored in that match. Oscar Herrera scored twice and Matheus Ribeiro added a third for Arkansas in the contest as the host Wolves tallied a late goal to earn the draw.
Arkansas Wolves last match was a 4-1 loss to Demize NPSL. Herrera tallied the lone goal in that contest.
The pregame tailgate begins at 12:30 p.m. at Veterans Park with the match scheduled to start at 2 p.m. Tickets are free for general admission while bleacher seats are $10.
A livestream will be made available HERE