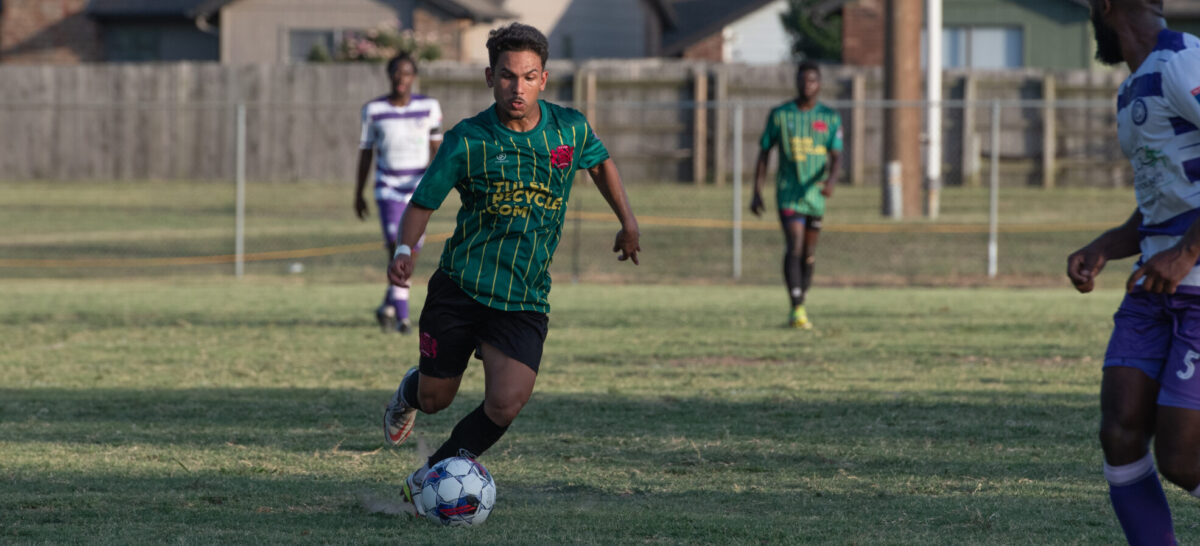 Tulsa Athletic at Jacksonville Armada U23
Saturday, July 23 at 5:30 p.m. CDT
Jangro Stadium | Jacksonville, Florida
Livestream: HERE
JACKSONVILLE. – Tulsa Athletic travels to Jacksonville Armada U23 for the South Region Finals on Saturday (July 23) at 5:30 CDT at Jangro Stadium. The official watch party will take place Saturday at Marshall Brewing Company. 
The green and yellow advanced to the South Region Finals after earning a 6-5 PK victory over Laredo Heat on Wednesday (July 20) in Tulsa. Goalkeeper Bryson Reed totaled three saves in the penalty shootout to lift Tulsa to the win. 
During their playoff run, Tulsa has wins over Demize NPSL in the Heartland Conference Semifinals and over OKC 1889 FC in the Heartland Conference Championship before the victory over Laredo Heat. 
Tulsa Athletic is currently on a seven-match winning streak on the season. For the season, Abou Diallo leads Tulsa Athletic with eight goals. Reed Berry is second with seven goals. Juan Moreno adds six goals. Reed has two shutouts in the postseason and along with Brady Moody, the pair have combined for six shutouts during the season, allowing only .73 goals per match. 
Tulsa Athletic is making their third straight South Region Finals appearance and fourth overall in club history. 
Jacksonville Armada U23 finished with the best record in the regular season, going 11-0-1 in 12 matches. During the playoffs, Jacksonville has been down in all three matches, but have rallied to win in all three. Jacksonville trailed 2-0 against Pensacola, however, they scored seven straight goals to win 7-2. In the conference finals, Jacksonville won 3-2 against Southern States to win the Gulf Coast Conference. Jacksonville was victorious, 3-1, against Naples United, scoring two goals in stoppage time to earn the win in the region semifinals. Alexandros Ierides leads the team with 11 goals. 
The winner of the South Region Finals advances to the NPSL Semifinals on Saturday, July 30 and are guaranteed to host based on point average. 
The official watch party is at Marshall Brewing Company located at 1742 E 6th St., Tulsa, OK. 
A live video stream will be available HERE.