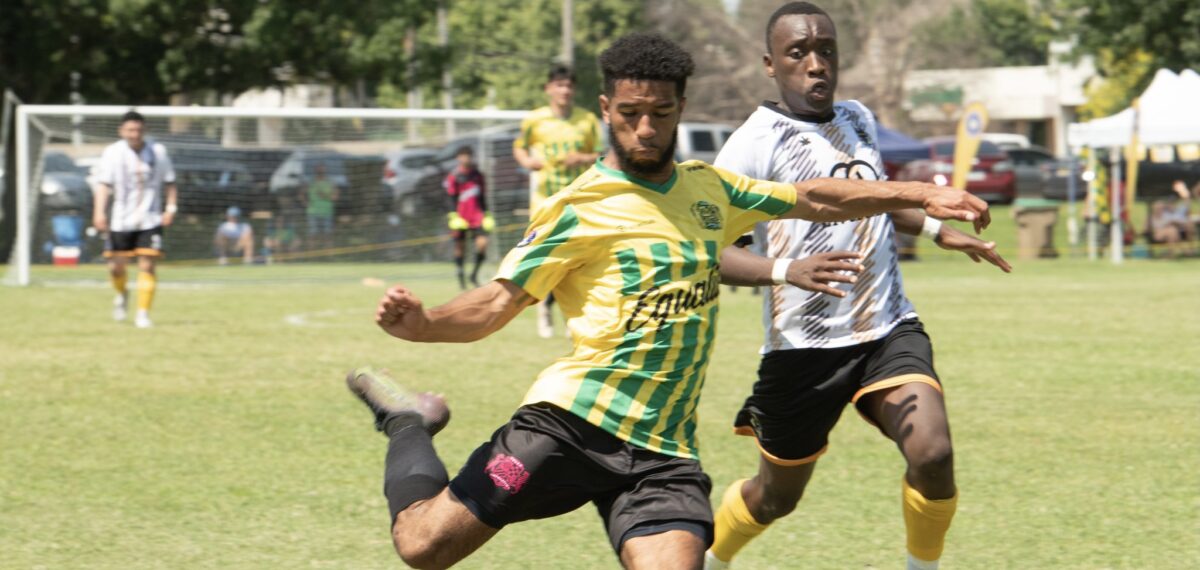 Tulsa Athletic Travels to OKC 1889 for Saturday Contest
Tulsa Athletic vs OKC 1889 FC
Saturday, June 26 at 7 p.m.
University of Central Oklahoma – Edmond, Okla.
Tickets $3 General Admission
Livestream: HERE
EDMOND, Okla. – Tulsa Athletic travel to Edmond for a crucial late season match against OKC 1889 on Saturday (June 26th) at University of Central Oklahoma at 7 p.m. OKC 1889 leads the Heartland Conference with Tulsa in second only one point behind.
Tulsa Athletic come into the contest on a five-match unbeaten streak, while host OKC 1889 is coming off its first loss of the season.
Last week, Tulsa Athletic hosted Demize NPSL and the clubs played to a 2-2 draw on Sunday at Veterans Park. Joe Garcia had both goals in that game for the brace. The Boys in Green are still in the hunt for first place in the Heartland Conference but must win out to have a chance. OKC 1889 and Demize have one game in hand and two games in hand on Tulsa, respectively.
The top of the Heartland Conference has tightened up and will be a photo finish. OKC 1889 remains in first with 16 points, boasting a 5-1-1 record. Tulsa Athletic is within striking distance at 15 points and a 4-1-3 record, ranking second in the conference. Demize NPSL is tied for second with Tulsa with 15 points and a 4-0-3 record. Reign FK sits in fourth place with six points and an 1-3-3 record. Arkansas Wolves ranks in fifth at five points and a 1-4-2 record. Dallas City FC rounds out the Heartland Conference with zero points on an 0-6-0 record.
After his brace against Demize, Joe Garcia retook the club lead in scoring with seven goals. Aboubakr Diallo is second in goals for the club with five this year and one hat trick. Whitney Gonsalves, Noah Gonsalves, Aaron Ugbah and Joe Ruiz are tied for third in scoring with two goals each. Alex Harris, Vinicius Oliveira, Santiago Riveros, Jamie Gilbert, Juan Arias and Matt Liotta all have one goal each to round out the goal count so far. Bryson Reed has two shutouts and Brady Moody has one solo shutout as well; the tandem has one combined shutout on the season as well.
Tulsa looks to avenge their only loss this season. OKC 1889 won the match played in Tulsa by a score of 3-1. Riveros scored Tulsa's lone goal that match. Callum Shepherd and Abdel Nait, who totaled a brace, scored for visiting OKC. Although OKC 1889 leads the Heartland Conference, the club is coming off its first loss of the season, a 1-0 defeat to Demize last Saturday in Edmond. Demize got the win with a goal in the 68th minute from Quentin Hornung.
A livestream will be made available HERE
For more information about Tulsa Athletic, visit www.tulsaathletic.com