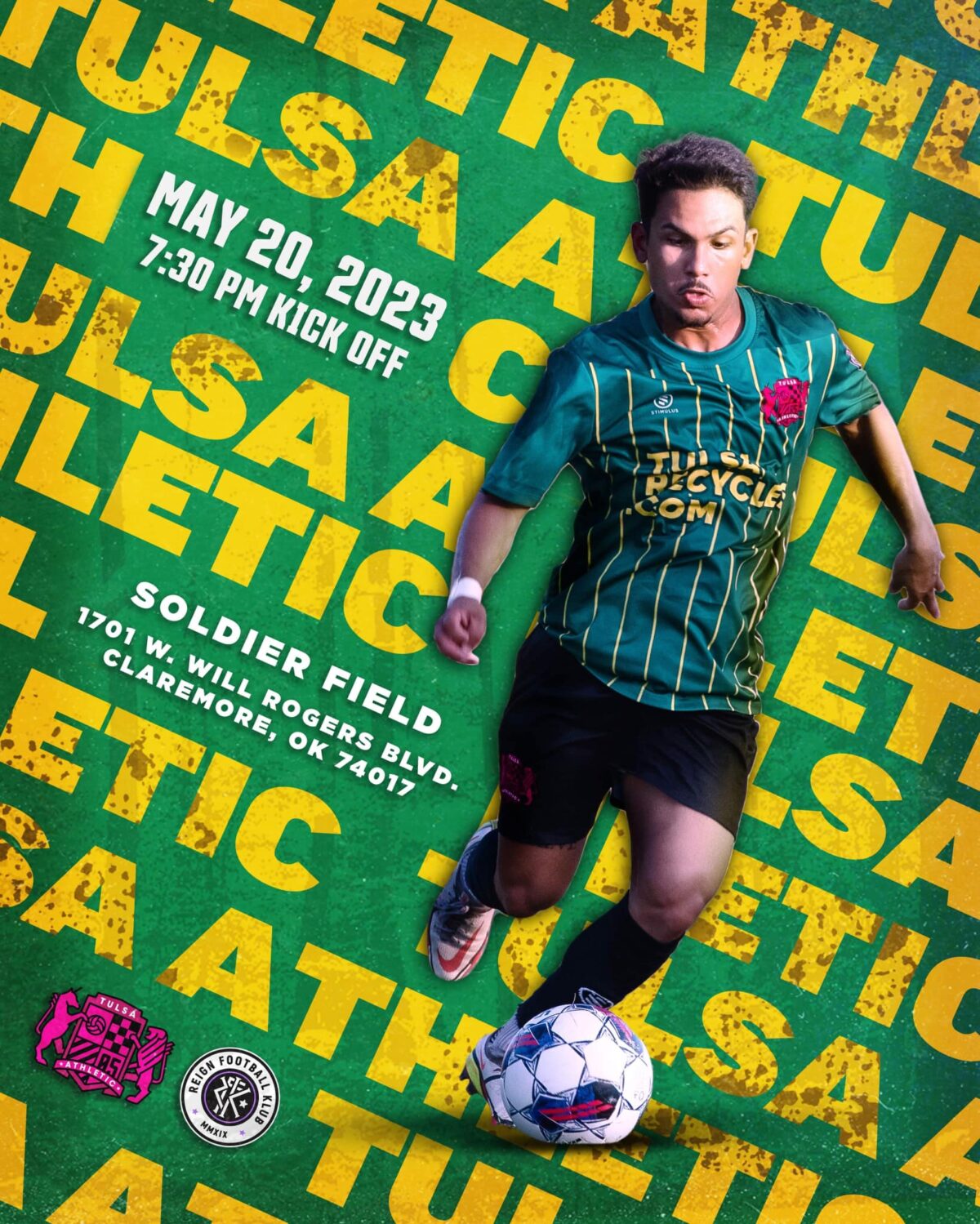 CLAREMORE – Tulsa Athletic welcomes Reign FK to Soldier Field on Saturday (May 20) at 7:30 p.m. on the campus of Rogers State University in Claremore, Oklahoma.
Tickets are only $5 and are available here. A live video stream will be available on the Tulsa Athletic YouTube channel here.
If you can't make it to Claremore, the official watch party is at Elgin Park in downtown Tulsa.
Tulsa Athletic is currently 2-0 early in the NPSL season after a 3-1 win over Demize NPSL on Thursday in Claremore. Abou Diallo tallied two goals and Aaron Ugbah scored the game winner. Demize got a goal in the final seconds of action to prevent the shutout.
The green and yellow opened the NPSL season with a 2-1 win over Arkansas Wolves last Saturday in Benton, Arkansas. Diallo scored both goals for Tulsa Athletic for the brace.
Diallo currents leads the club in goals with four in only two NPSL contests. Ugbah adds a goal in two matches.
Reign is currently 0-1 on the season after a 2-0 loss at OKC 1889 FC last Saturday in Oklahoma City.
After tonight's match, Tulsa Athletic goes on the road to Oklahoma City on Wednesday to take on OKC 1889 FC at 7 p.m. at OCU Stadium.