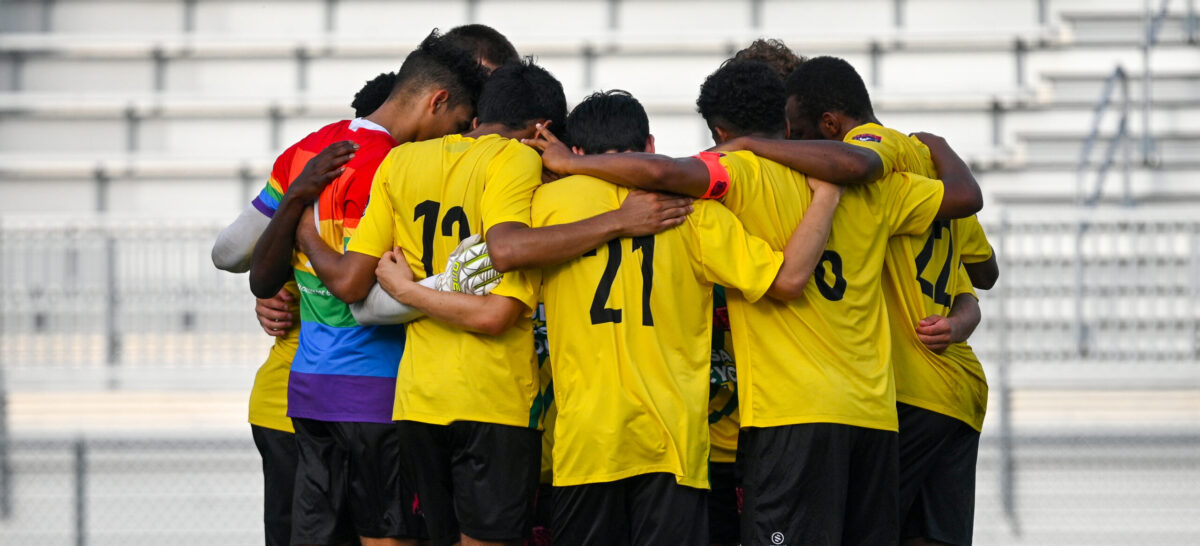 JACKSONVILLE – Tulsa Athletic scored two second-half goals within minutes of each other to earn a 2-0 victory at No. 1 seed Jacksonville Armada U23 as the green and yellow captured their second straight South Region Championship on Saturday (July 23) at Jangro Stadium. 
With the victory, Tulsa Athletic will host one of the two NPSL Semifinals next Saturday in Tulsa. 
Abou Diallo scored the game-winning goal in the 69th minute when his header found the back of the net for a 1-0 advantage in the second half. The goal was his team-leading ninth tally of the season. 
Only two minutes later in the 71st minute, Titus Grant scored his first goal of the season with a shot that went just inside the far post for a 2-0 edge. 
Bryson Reed earned the shutout win in goal. Reed made two incredible diving saves to keep the shutout. In the first half, Reed had a diving stop in the 30th minute off a Jacksonville free kick, and he added another huge save in the 77th minute to earn the shutout victory. Reed has three shutouts this postseason and has allowed only one goal in four postseason matches.  
The defensive back four of Francisco Lopez, Romulo Bosqueiro, Joe Ruiz, Titus Grant and sub Javier Reyes helped limit the opportunities for Jacksonville as Tulsa Athletic shutout Jacksonville Armada U23 for the first time this season. The host side averaged more than three goals per match this season. 
The green and yellow won their second straight South Region Championship. In the 2021 South Region Finals, Tulsa Athletic defeated Southern States, 2-1, in Tulsa. Tulsa has advanced to the South Region Finals four times in the nine-year history of the club. 
Tulsa Athletic will host one of the two NPSL Semifinal matches on Saturday, July 30. The opponent, location and time has yet to be determined. It is the second straight NPSL Semifinal appearance for Tulsa.