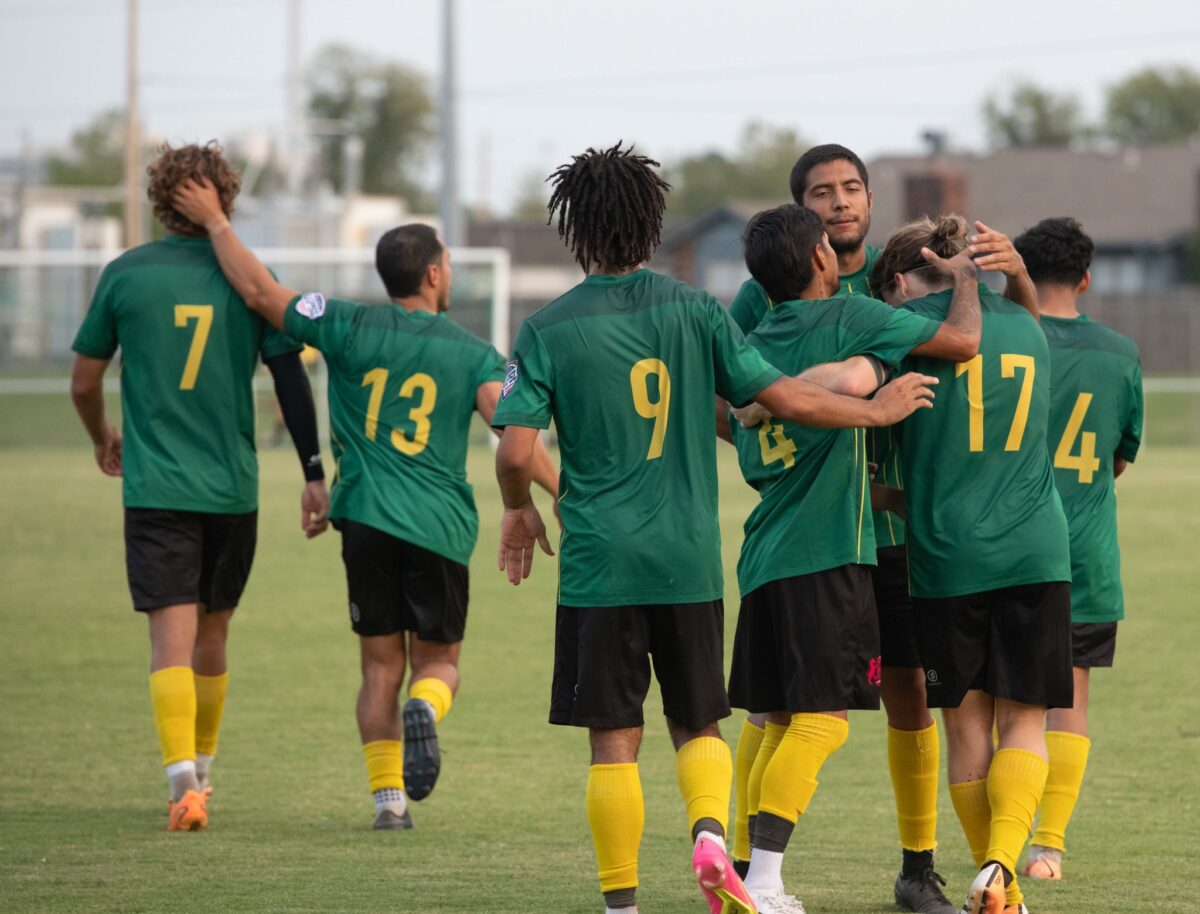 TULSA – KB Harris finished with his second straight hat trick as Tulsa Athletic pulled out a 5-1 win on Sunday (Oct. 1) against Ryogoku Academy at Athletic Community Field at Hicks Park. The green and yellow moved into second place in the OK – AR Conference with seven points with a 2-1-1 record in UPSL play with back-to-back home wins at Hicks Park. 
Rafa Zaldivar started the game with two goals for a brace in the first 16 minutes of action. Tulsa Athletic went up 1-0 in the fourth minute when Zaldivar hit a shot to the far post that found the back of the net. Zaldivar added his second goal in the 16th minute with another shot to the far right corner of the goal to double the advantage to 2-0 early in the contest. 
Harris tallied his first goal in the 23rd minute with a header at the far post to increase the score to 3-0. In the 35th minute, Harris got loose down the left of the pitch and was 1v1 with a Ryogoku defender. Harris cut to the inside and hit a strike to the far post for a 4-0 score and his second goal of the game. 
Tulsa Athletic led 4-0 at halftime. 
Ryogoku scored to open the second half to make it 4-1 less than a minute into the second period. 
The green and yellow played the final 22 minutes with 10 as Santi Riveros was issued a red card in the 68th minute. 
Harris added his third goal for the hat trick in the 74th minute. Harris was in the clear down the right side and cut back to hit a shot with his left foot to the right corner to up the advantage to 5-1. 
Harris, who scored the game-winning goal in the 1-0 Tulsa Derby win in the US Open Cup, scored three goals last Sunday in a 6-1 win over Little Rock Rangers at Hicks Park. For the season, Harris leads the club with seven goals in four contests. 
Tulsa Athletic makes a short road trip next Sunday to Side FC 92 at Case Community Park in Sand Springs. 
For more information on Tulsa Athletic, go to tulsaathletic.com.