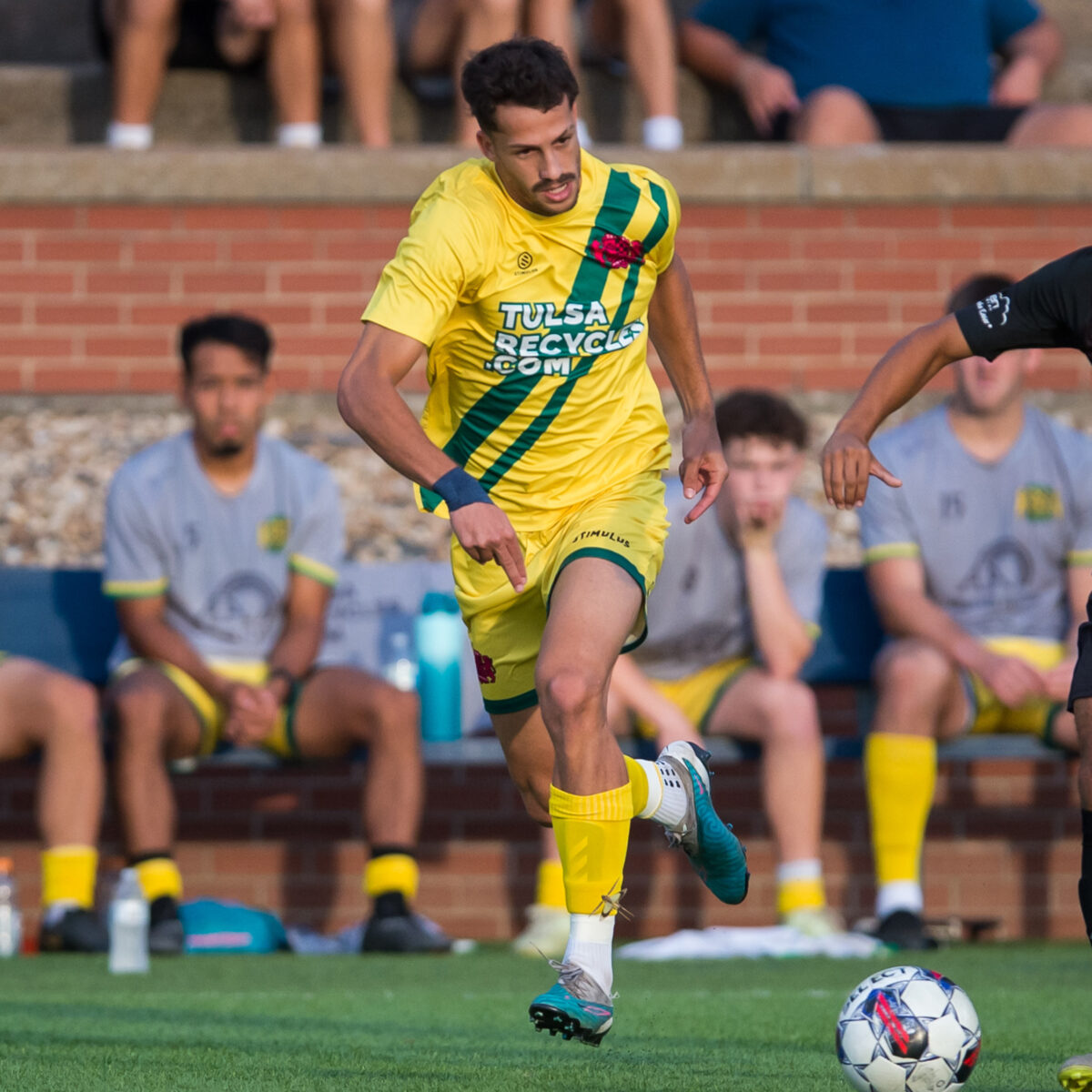 TULSA – Tulsa Athletic advanced to the OK – AR Conference Finals with a 2-0 victory over Arkansas Wolves in the conference semifinals on Saturday (Nov. 18) at Athletic Community Field at Hicks Park. 
RT Torres and Vitor Turnes scored the two goals to lift the green and yellow to the victory, their six win in six games at Hicks Park in the UPSL season. Tulsa Athletic remains unbeaten at Hicks Park in two seasons across all competition. 
Tulsa Athletic travels to Sporting Kansas City Academy for the conference finals in the first weekend of December. 
Torres put the home side up 1-0 early in the 23rd minute of action. 
Vitor Turnes made it 2-0 for Tulsa Athletic in the 81st minute when his ball from out wide right found the top corner of the goal for his first goal in his first appearance in the UPSL season. 
The shutout was the first of the season for the green and yellow. Logan Campbell earned the shutout win in goal, and he came up big with some timely saves. The defense chipped in to limit the attempts with Turnes, Thomas Burley, Joe Ruiz, Chase Bromstedt and others provided strong defense. 
Tulsa Athletic takes on No. 1 seed Sporting Kansas City Academy on either Dec. 2 or 3 in Kansas City. More information will be provided when it becomes available. 
For more information on Tulsa Athletic, go to tulsaathletic.com.