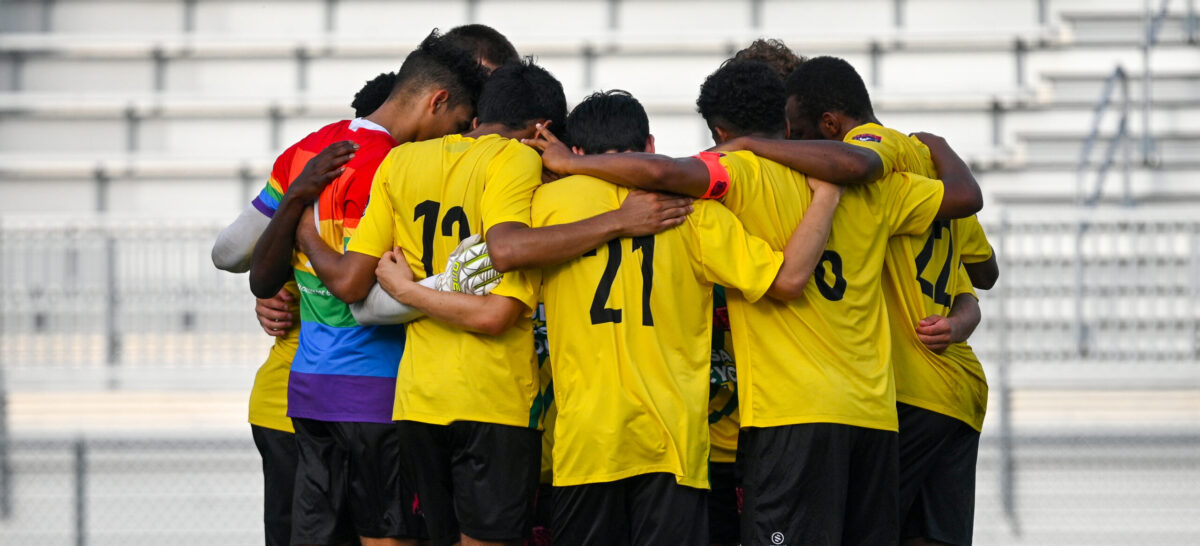 TULSA – Tulsa Athletic defeated FC Tulsa, 1-0, on Wednesday (April 5) in the second round of the US Open Cup at Athletic Community Field at Hicks Park. With the win, Tulsa Athletic advances to the third round with the draw announced on Thursday, April 6. 
Defender KB Harris scored the game-winning goal in the 63rd minute when he headed in a free kick to put the home side up 1-0. Roman Torres sent in the free kick to pick up the assist on the goal. 
"This family and fans deserve this after 10 years," head coach Jason Rogers said in his postgame interview. "There's nothing better than this group of guys. They deserve this result tonight." 
Tulsa Athletic held a slight edge in attempts in the match with nine shots compared to eight from FC Tulsa. The green and yellow placed five shots on goal. FC Tulsa totaled three shots on target.
Bryson Reed finished with three saves to earn the shutout victory, his second shutout of the US Open Cup. 
The defense of Harris, Javier Reyes, Chris Taylor and Alejandro Chavez helped in the shutout as visiting FC Tulsa totaled only eight shots with three on target.  
"The crowd was unbelievable tonight." Rogers said. "I couldn't see all the rows of people. It was very exciting. 
Tulsa Athletic advances to the third round of the US Open Cup for the first time ever. Their third round opponent will be announced on April 6. 
For more information on Tulsa Athletic, visit tulsaathletic.com.