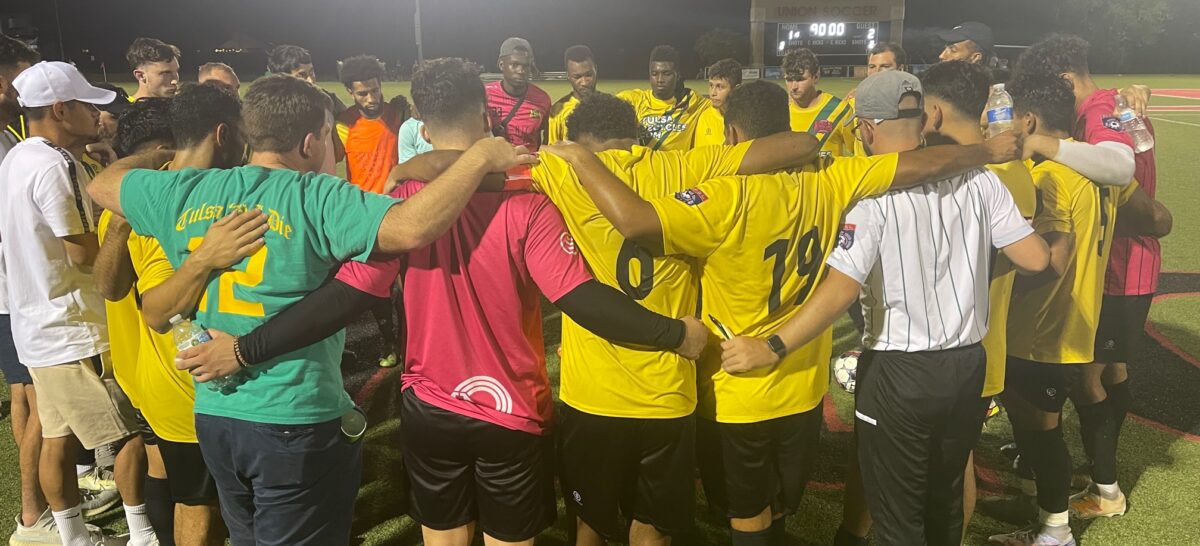 TULSA – Tulsa Athletic fell 2-1 to FC Motown in the NPSL National Semifinals on Saturday (July 30) at the Union 8th Grade Center to end the 2022 season for the green and yellow. 
FC Motown, the East Region Champion, totaled two late goals in the last five minutes to earn the 2-1 victory and advance to the NPSL National Champion where they will host Crossfire Redmond on Saturday, August 6. 
After a scoreless first half, the green and yellow took the lead early in the second half when Reed Berry scored in the 47th minute to put Tulsa up 1-0. 
FC Motown evened the score in the 85th minute on a goal from Coby Jean. And the visiting side went up 2-1 in the 89th minute as Joe Holland scored the match-winning goal for FC Motown. 
Tulsa Athletic finishes their 2022 season as the South Region Championship for the second straight season, and the Heartland Conference Championship for the third straight season. The green and yellow won the Heartland Conference Shield with the best record in the Heartland Conference during the regular season. 
Berry, Joe Ruiz, Vini Oliveira and Head Coach Levi Coleman were all named to the Heartland Conference XI. Ruiz also earned a place on the South Region XI. 
The 2023 season will be the 10th season for Tulsa Athletic. 2023 season tickets are already available online at www.tulsaathletic.com.