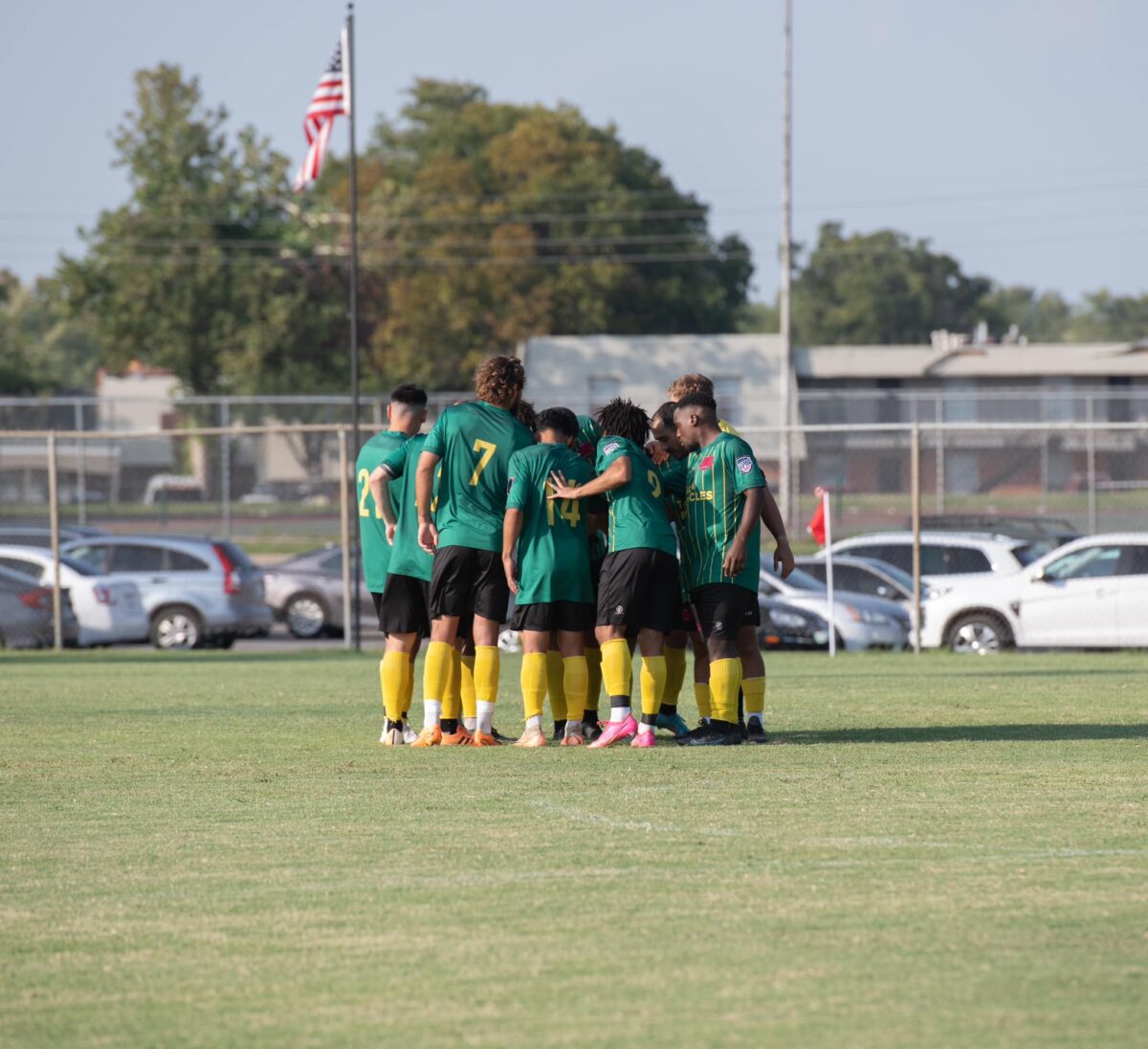 SAND SPRINGS, Okla. – Tulsa Athletic rallied from an early deficit to win 3-1 at Side FC 92 on Sunday (Oct. 8) at Case Community Park. With the victory, Tulsa Athletic moved to 3-1-1 on the season, ranking first in the OK-AR Conference with 10 points. The win was the third straight for Tulsa Athletic this season. 
After falling behind 1-0 in the 19th minute, the green and yellow scored three straight goals to earn the 3-1 victory. 
The rally started late in the first half when Abou Diallo scored on a pass from captain Joe Ruiz to tie the score at 1-1 in the 43rd minute. 
Late in the first half, Side FC 92 earned a red card in the 44th minute to go down to 10. 
The first half ended with the score 1-1. 
In the second half, the green and yellow tallied two goals for the 3-1 win. KB Harris, who leads the team with eight goals on the season, scored the game-winning goal on a header in the 65th minute to make it 2-1. 
Rio Mello, who played for the first time in the green and yellow after an injury obtained late in the NPSL playoffs, tallied the final goal in the 73rd minute to up the margin to 3-1. 
Tulsa Athletic is now in a three-way tie for first place in the conference with 10 points. The green and yellow are tied with Sporting Kansas City Academy and Arkansas Wolves. 
The green and yellow now return home to Athletic Community Field at Hicks Park for a contest on Sunday (Oct. 15) at 2 p.m. A live stream will be available. And tickets are available for only $10.