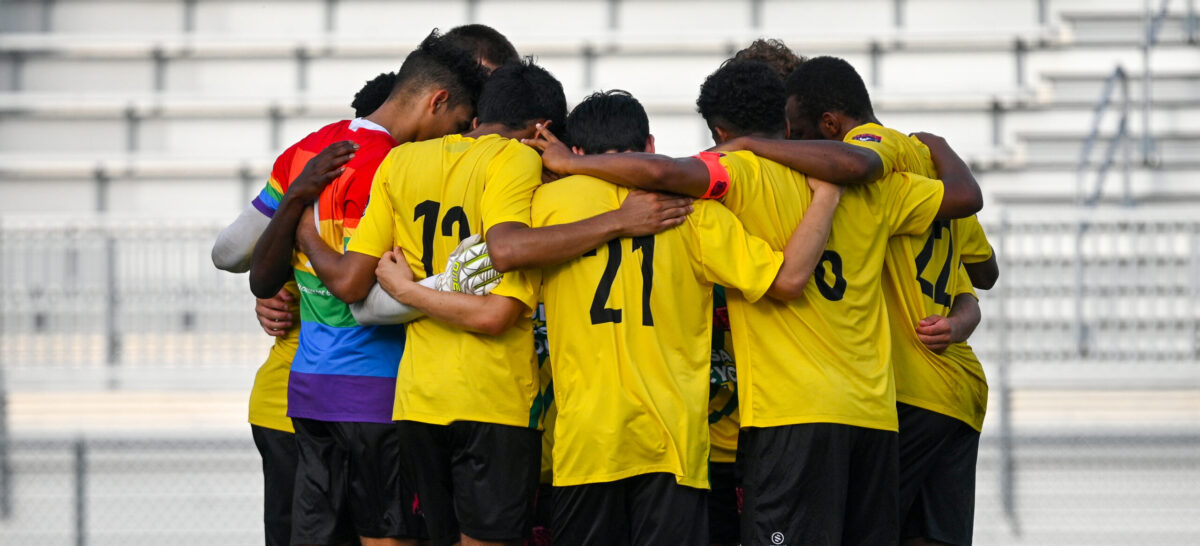 TULSA, Okla. – Tulsa Athletic will play host to Brazos Valley Cavalry (Texas) FC in the First Round of the 2023 Lamar Hunt U.S. Open Cup set for Wednesday, March 22 at 7 p.m. at Athletic Community Field at Hicks Park.
Tulsa Athletic released a new kit to wear in the 2023 U.S. Open Cup. The pink jersey design features photos of U.S. Open Cup participants from the 1920s to 1960s, including 1962 U.S. Open Cup champions New York Hungaria and 1951 U.S. Open Cup runner-up Heidelberg S.C. Across the front of the jersey says "Pro Rel for USA." The jerseys are available for purchase on tulsaathletic.com. 
The 14 contests of the First Round feature nine teams that advanced from the fall's Qualifying Round, 10 teams from United Soccer League (USL)'s League Two, eight more from the National Premier Soccer League (NPSL) and the reigning national amateur champions Bavarian United of Wisconsin.
Tulsa Athletic and Brazos Valley Cavalry meet for the first time in the history of the two clubs. 
The 2023 U.S. Open Cup appearance will mark the fifth time the club has played in the tournament and the sixth time Tulsa Athletic has been selected to participate. Tulsa Athletic made the 2020 U.S. Open Cup, however, the event was canceled. Tulsa Athletic earned their first-ever win in the 2022 U.S. Open Cup, defeating Azteca (Colo.) FC, 3-0, in Tulsa on March 23, 2022. In the second round of the 2022 U.S. Open Cup, Tulsa Athletic traveled to FC Tulsa for the first-ever Tulsa Derby. FC Tulsa won, 2-1 in that contest at ONEOK Field. Tulsa Athletic made their first appearance in the U.S. Open Cup in 2014. 
Tulsa Athletic earned a bid to play in the tournament due to their performance in the 2022 NPSL season where the green and yellow finished as NPSL South Region champion and advanced to the NPSL semifinals for the second straight season. In the 2022 NPSL season, Tulsa Athletic captured the South Region Championship for the second-straight season and won their third straight Heartland Conference Championship.
About the Lamar Hunt U.S. Open Cup
Now in its 108th edition, the Lamar Hunt U.S. Open Cup – U.S. Soccer's National Championship – has crowned a champion since 1914 in every year except 2020 and 2021. The history-filled tournament is conducted on a single-game-knockout basis and open to all professional and amateur teams affiliated with U.S. Soccer. In 1999, the oldest ongoing national soccer competition in the United States was renamed to honor American soccer pioneer Lamar Hunt.