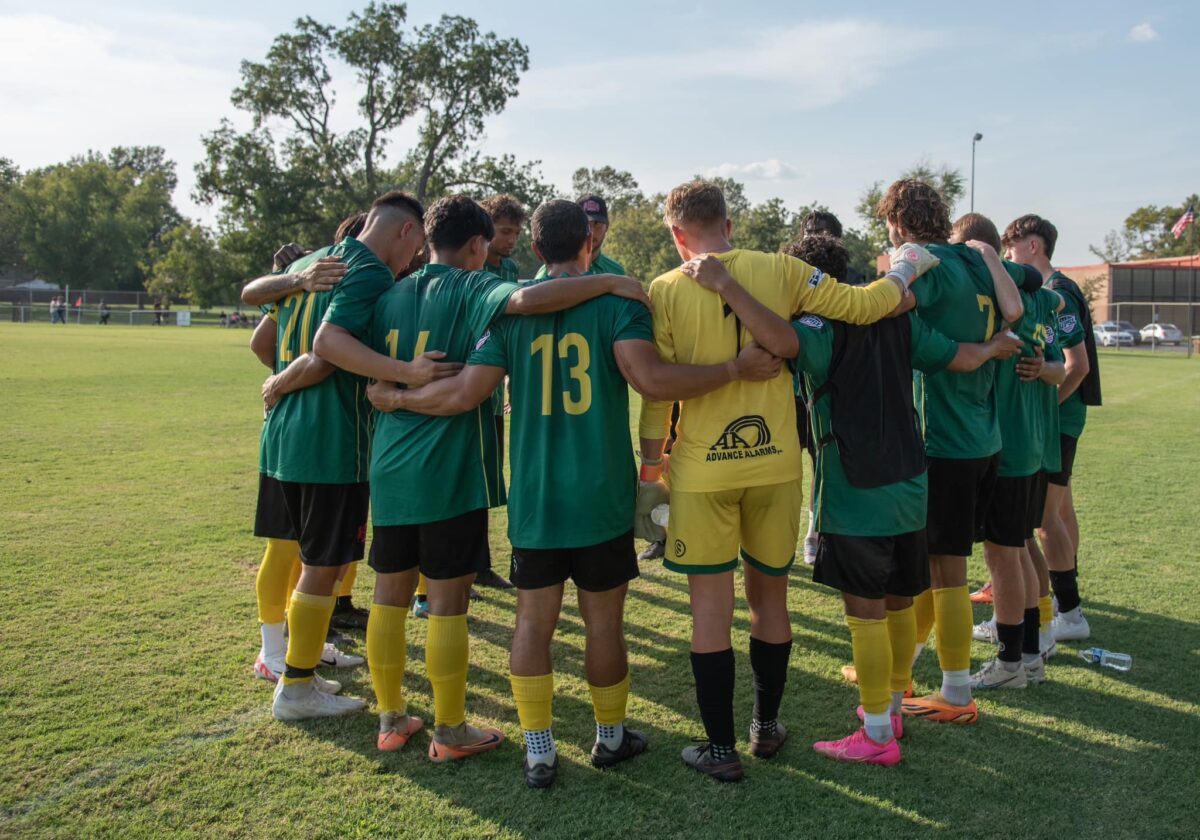 TULSA – Tulsa Athletic built a 4-1 advantage en route to a 4-3 victory over Furati United FC on Sunday (Oct. 15) at Athletic Community Field at Hicks Park. 
KB Harris tallied two goals for a brace to lead the club with 10 goals on the season. In three home games at Hicks Park, Harris has eight goals. 
With the win, the green and yellow moved to 4-1-1 on the season with 13 points to rank second in the OK-AR Conference. Tulsa Athletic is 3-0 at Athletic Community Field at Hicks Park so far this season. Sporting KC Academy leads the conference with a 5-0-1 record and 16 points. 
Aaron Ugbah put the home side up early in only the seventh minute with his goal for a 1-0 lead for Tulsa Athletic. 
Harris scored his first goal in the 25th minute with the assist to Thomas Burley for the 2-0 score. 
Furati United got one goal in the first half in the 30th minute for a 2-1 margin after the first 45 minutes of action. 
Tulsa Athletic scored two goals only two minutes apart in the second half to build a 4-1 advantage. Ugbah crossed in a ball that Harris sent to the back of the goal for the 3-1 edge in the 60th minute. In the 62nd minute, the captain Vini Oliveira hit a strike for the final goal for the 4-1 score. 
Furati scored in the 83rd minute with a quick turn and shot to make it 4-2. Furati added one more in the 87th minute for the 4-3 score. 
Tulsa Athletic goalkeeper Jeremy Coste made a save late in stoppage time to keep the green and yellow out in front. 
The green and yellow go on the road for their next game on Saturday (Oct. 21) at Arkansas Wolves, who currently rank third in the conference standings, at 6 p.m. in Benton, Arkansas.