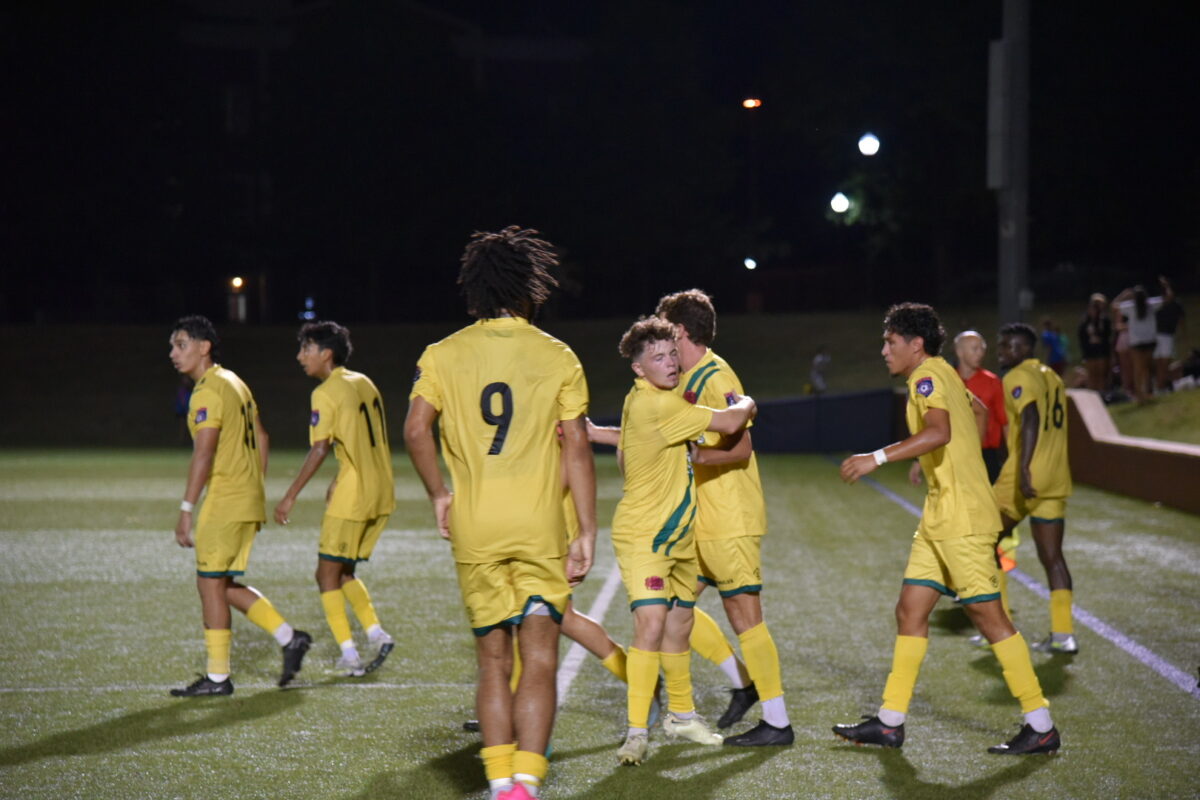 CLAREMORE – Tulsa Athletic won the 2023 NPSL National Championship over Apotheos FC on Saturday (Aug. 5) at Soldier Field in front of over 1,500 fans. The national championship is the first in the history of Tulsa Athletic. 
After a 1-1 over 120 minutes, the match went to penalties with Tulsa Athletic prevailing 8-7 after nine rounds. Francisco scored in the ninth round to seal the championship for the green and yellow. 
Apotheos scored the first goal of the game in the 81st minute when Junior Sandoval put a shot in the back of the net. 
Chris Taylor evened the game at 1-1 in the first minute of stoppage time to send the game into overtime. 
After 30 minutes of overtime, the score remained 1-1 and the game went to penalties. 
Both teams were perfect on penalties after five rounds. In the sixth round both penalties were missed to stay tied. The seventh and eighth rounds of penalties saw both sides score to make it 7-7. After a miss from Apotheos, Lopez put his penalty away to give Tulsa Athletic the 2023 NPSL National Championship. 
Tulsa Athletic concludes the 2023 NPSL season with the NPSL National Championship, Midwest Region Championship and Heartland Conference Championship. The green and yellow also advanced to the third round of the US Open Cup this season. 
Tulsa Athletic is back in action in the fall in the UPSL season.