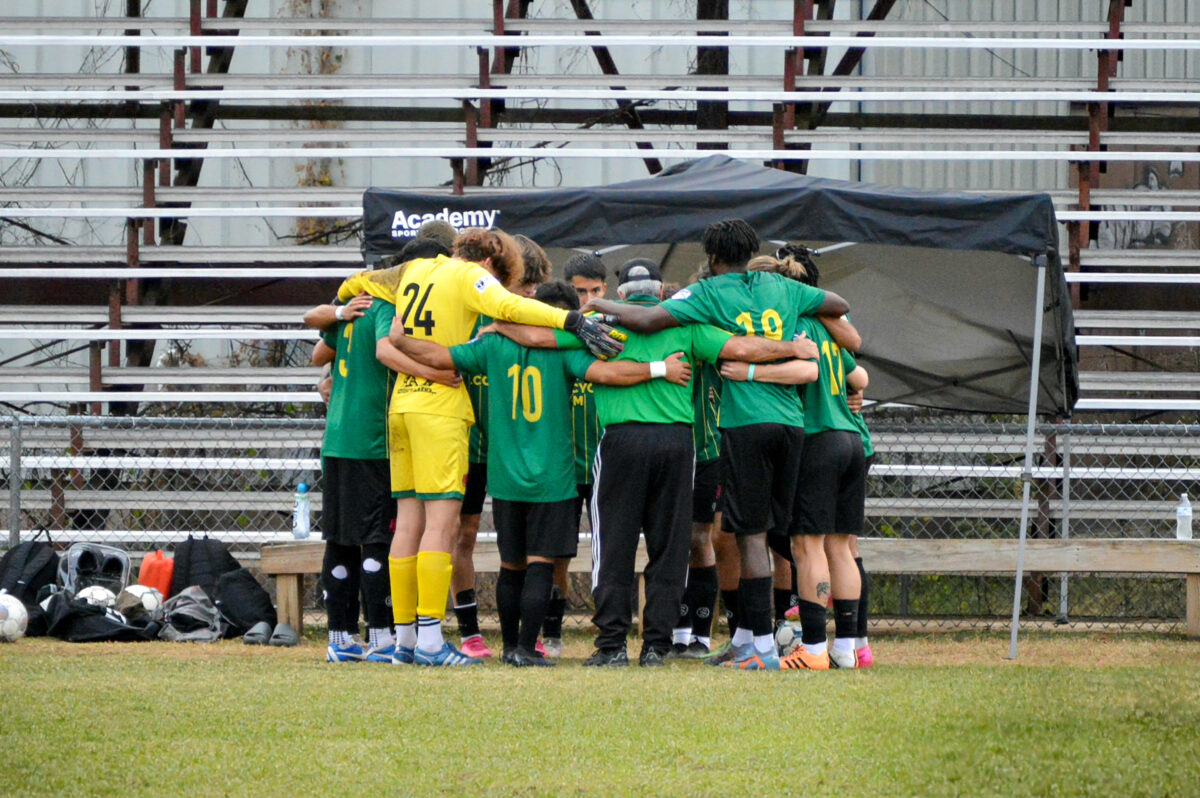 BENTON, Ark. – After a scoreless first half, Tulsa Athletic tallied two second-half goals to earn a 2-1 win over Arkansas Wolves on Saturday (Oct. 21) at Lewis Stadium in Benton, Arkansas. 
KB Harris scored both of the goals for the green and yellow for a brace. In seven games this season, Harris leads the team with 12 goals. 
With the win, Tulsa Athletic moved into a tie for first place in the conference standings with 16 points and a 5-1-1 record, winning five straight games. 
Harris put the team up 1-0 with a header goal early in the second half to put the visiting side up 1-0. 
Harris doubled the lead to 2-0 later in the second half when he converted on a penalty after a foul was called in the box. 
Arkansas Wolves got a goal late in the contest, but Tulsa Athletic held on in the final minutes to win 2-1. 
Making his first appearance in the green and yellow, Max Corcoran went the full 90 minutes in goal, earning the win. He made some big saves during his first start in goal. 
Joey Ryan came out of coaching retirement to serve as the head coach in the contest.
Tulsa Athletic returns home for two straight games starting on Wednesday (Oct. 25) at 7:30 p.m. at Athletic Community Field at Hicks Park against local side Side FC 92 from nearby Sand Springs. A live video stream will be available and tickets can be bought at tulsaathletic.com.