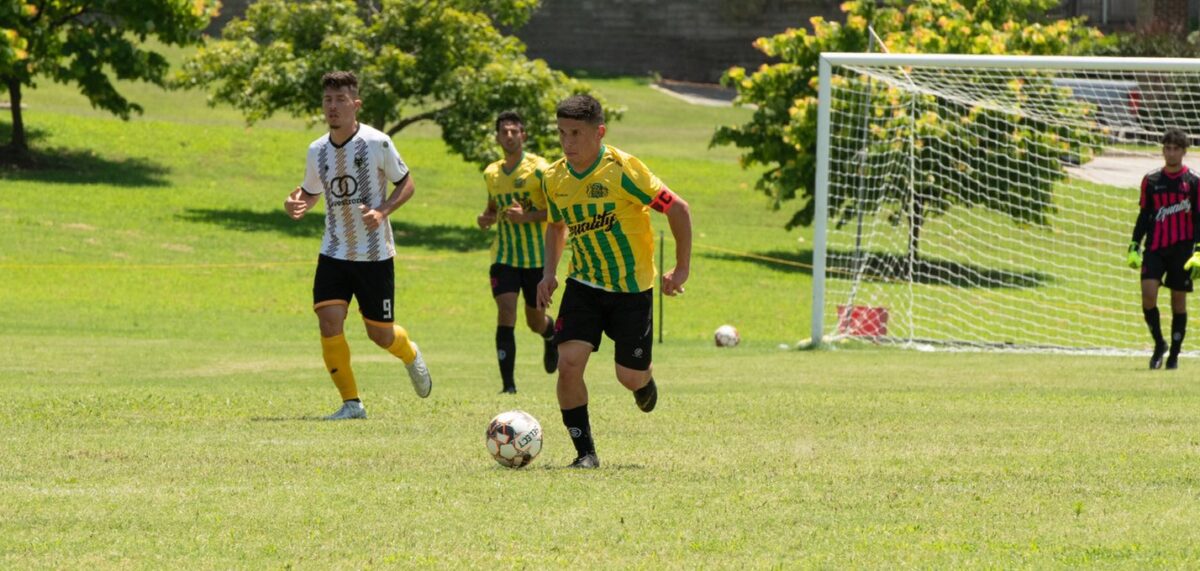 BARTLESVILLE, Okla. – Tulsa Athletic pulled away late for a 5-1 victory at Reign FK on Friday (May 6) night at Custer Stadium in the NPSL Heartland Conference season opener for both clubs. Tulsa Athletic captain Joe Garcia finished with a brace and Romulo Bosqueiro, Gustavo Vargas and Juan Moreno each added goals. 
Garcia gave the green and yellow an early 1-0 advantage in the eighth minute of action when the ball deflected to him and he slotted it home for the goal.
Late in the first half Bosqueiro scored on a quick turn and a strike to the left corner for a 2-0 lead in the 40th minute. 
Tulsa Athletic held a 2-0 margin after the first half. 
Reign FK pulled to within one at 2-1 after tallying a goal in the 65th minute. However, Garcia put the match away in the 81st minute when he hit a strike from 40 yards and chipped the goalkeeper for a 3-1 score. 
One minute later, Vargas upped the edge to 4-1 with a header off a corner kick in the 82nd minute. Juan Moreno added the final goal with a strike to the far left post for a 5-1 score in the 84th minute. 
Tulsa Athletic moved to 3-0-0 all-time against Reign FK in NPSL Heartland Conference action and 2-0-0 in Bartlesville. With the victory, the green and yellow sit at 1-0-0 with three points in the Heartland Conference standings. 
Tulsa Athletic plays host to Club Atletico Saint Louis in the first-ever home match at Athletic Community Field at Hicks Park on Sunday, May 15 at 2 p.m. Tickets are available for $10 with season tickets still available for $25. A live stream will be available as well. 
For more information on Tulsa Athletic, visit www.tulsaathletic.com.