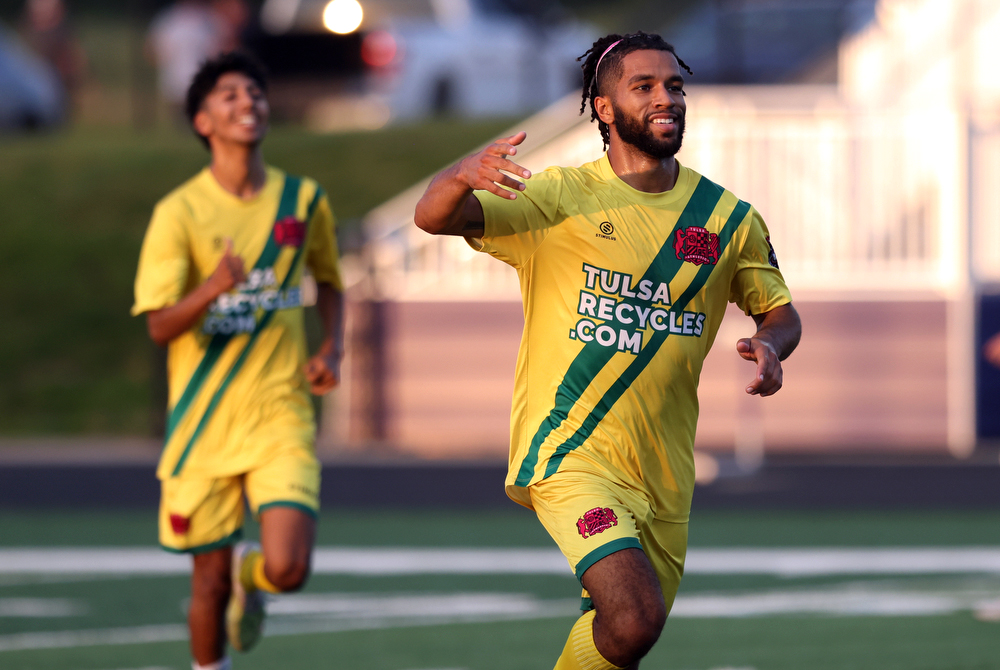 INDIANOLA, Iowa – For the fourth straight season, Tulsa Athletic is playing for a regional championship. The green and yellow take on Steel City (Pa.) FC on Saturday (July 22) at 7 p.m. at Indianola Football Field in Indianola, Iowa in the Midwest Region Finals. 
The official watch party is at Heirloom Rustic Ales at 2113 E Admiral Boulevard, Tulsa, OK 74110. 
Tulsa Athletic advanced to the regional final with a 4-3 win over host Des Moines United FC on Friday (July 21) at Indianola Football Field. The green and yellow built a 4-0 edge with goals from Luis Flores, Aaron Ugbah, Abou Diallo and Rio Mello and held on for the win after a late charge from Des Moines United. In the playoffs, Flores leads the club with five goals in only three contests. 
Steel City moved on to the finals after playing to a 0-0 draw with Med City (Minn.) FC and then winning the penalty shootout. Steel City, which is out of Pittsburgh, won the Great Lakes Conference Championship to advance to regionals. 
The green and yellow won the Heartland Conference Championship for the fourth straight time last Saturday with a 2-1 win over OKC 1889 FC in Claremore. Tonight's regional final is the fourth straight regional final appearance for Tulsa Athletic. The three previous times were in the South Region Finals. This is the first season in the Midwest Region for the green and yellow. 
The winner of the Midwest Region Final advances to the NPSL Semifinals set for July 29.